| | | |
| --- | --- | --- |
| Atlas Dual Exclusivend | | |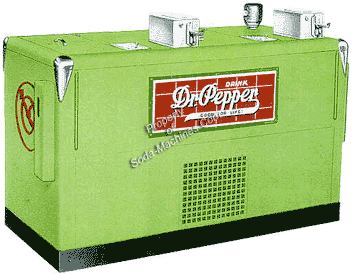 SPECIFICATIONS:
Vending Capacity: 78 Bottles (39x2)
Precool Capacity: N/A
Dimensions: N/A
Weight: N/A
Production Dates: Early 1940's
Price New: $240.00
Comments: This model is twice the size and capacity of the Atlas Standard Exclusivend. As you can see, there are even two seperate Coin Mechanisms for vending. We also think this model only came in the "electric" version and not in an "ice" version as did its little brother, the Atlas Standard Exclusivend. Little information can be found at this time on the Dual Electric Exclusivend.