| | | |
| --- | --- | --- |
| Vendall 94 | | |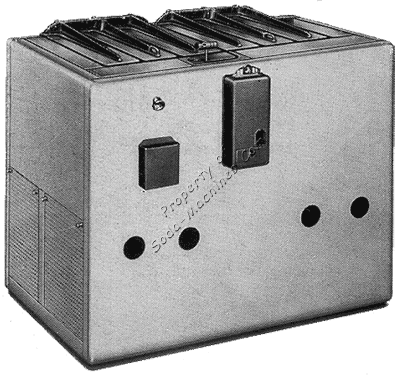 SPECIFICATIONS:
Vending Capacity: 94 Bottles
Precool Capacity: N/A
Dimensions: 34 1/2" high, 46 1/2" long, 31" deep
Weight: 525 lbs. empty
Production Dates: N/A
Price New: N/A
Comments: The Model 94 was available in electric refrigeration(pictured), the 94-E, as well as ice refrigeration, the 94-I. The brochure mentions a "Vendall Selector"(pictured w/ the Vendall 52) to grab a particular bottle and move it to the vending slot where the bottle can be removed. This device is said to have a bull-dog grip on a variety of bottle sizes. The most interesting feature is the top is made from tempered glass and therefore, selections can be seen through the cooler lid. Pictured below are the steps indicated to correctly purchase a drink. There is a smaller version called the Vendall 52.