| | | |
| --- | --- | --- |
| True TD-400 | | |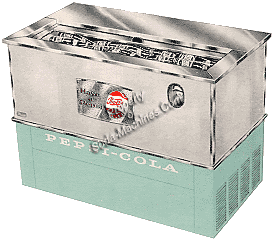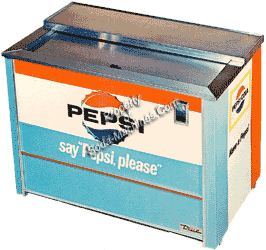 SPECIFICATIONS:
Vending Capacity: 11 Cases
Precool Capacity: N/A
Dimensions: 37" high, 49" wide, 26 1/2" deep
Weight: N/A
Production Dates: N/A
Price New: N/A
Comments: The TD-400 is a horizontal cooler that has a full length Stainless Steel Counter Top that was standard equipment. The TD-400 has one stainless steel lid that slides back to access the cooling compartment. The close cousin is the model True TID-400-8-8 which has the ability to house 8 Ice Cube Trays. Generally, these coolers were utilized as "Self Serve" Coolers in that you removed the bottled soda from the cooler instead of the store attendant.